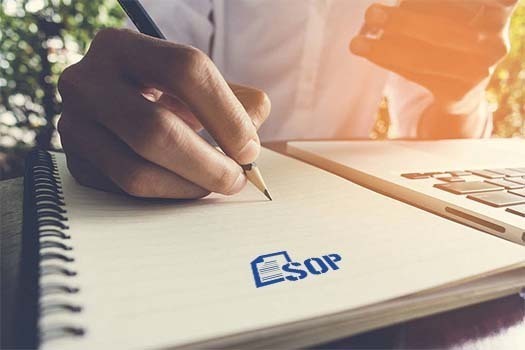 28 May

Steps to Write the Best Statement of Purpose

Have you been asked by your preferred University to provide them with an MBA HR SOP in order to get admission in the Institution? If your answer is yes, and you have zero idea how to write an SOP by yourself, then don't worry. There are many professional SOP writers for MBA HR who can help you in such challenging situation of your life.

However, if you do not feel the need of hiring a professional service provider and have confident in your writing skills, then you can too take care of your SOP on your own.

Just remember to pay heed to the following points and you will see how exceptional your SOP is going to be.
Explain purpose of your study program
You must focus on highlighting the true purpose of choosing this particular study program as it is what the University wants to know most about you. Elaborate on how you think this course will help you with your future or achieve your goals. Also, make sure to explain what peculiarities you have that the University must choose you over the other candidates.
Mention your worth to the University
Now is the time to let the University know how your admission in their Institution will help them or their organization as a whole. What qualities do you have which will help maintain the status of the University, or how you will contribute to the success of the University?
Motivation source
You should also write about your motivation source as in who motivated you or what incident motivated you to choose this particular course. Your motivation story will also help a lot in impressing the University authorities and if they feel connected to your story, you will certainly get selected.
Write precisely yet concisely
You must write your SOP in a precise yet concise manner. Write in depth but make it all crisp so that the University gets to read the exact information that they want without reading irrelevant sentences.
Proofread
Make sure that after you are done writing the SOP, you proofread it multiple times. You will surprisingly find many mistakes which might not be easily visible to you before proofreading. Hence, do ensure to proofread before submitting the SOP.
Conclusion
Now that you are aware how you can create a unique and best SOP, go ahead and create one. Besides, if you are unsure about writing SOP by yourself, you can still contact the proficient and topmost SOP writers in India.