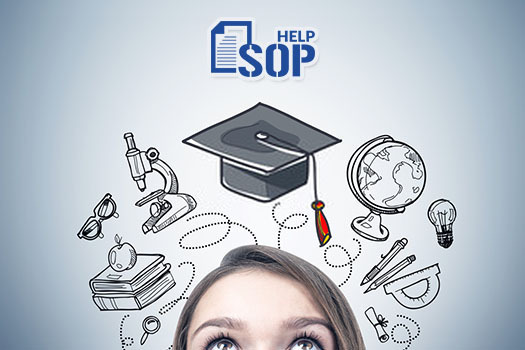 18 Feb

A Tool that Gets you Admitted to your Dream University

If you are living with a dream of attaining higher education from a university abroad, then you are not alone. The majority of the students have a dream of acquiring their desired degree program in their interested dominion from the foreign land as it will embellish their career path with advanced prospects. In order to accomplish the dreams, it is important to aware of yourself with the process of applying for your chosen university. Amidst all the tools that help the candidates to qualify their admission in the foreign land, Statement of Purpose is one such important aspect which stands firmly in the admission process by describing the candidates in front of the admission committee.

It comes with no surprise that foreign universities want to know about your qualifications, goals, and contribution so that they can weigh your intellectual fitness and your intention before giving clearance to your arrival. In this blog, you will get to know the statement of purpose and its effectiveness in detail so that you can easily help your prospects of getting into your desired university. Continue reading:

What is the purpose of SOP and how it helps you enter university abroad?

A statement of purpose is a brief essay of an applicant that holds the sequence of information such as educational background, professional experience, the motivation of admission, future goals, and contributions. This is usually submitted in the form of an essay and usually structured in proper systematic order. As the admission officials want to know certain things from your such as what inspired you to pursue the course, what is your motivation, your long term, and short-term goals, why do you want to pursue it from their country and not from your native land, and at last, what will be your contribution to the university. Students contact the professionals to draft the most important copy, be it SOP writing Companies in Mumbai or Delhi, writers have the knowledge and qualification to draft the ideal copy.

Let's try to understand the components of SOP in a more detailed manner:
Personal background
Academic credentials
Long-term goal and short-term goal
Inspiration for the course
Extra-curricular activities
Additional details of achievements
The reason why you want to pursue the course from the particular university
Reason for choosing the country
Projects and research papers
Professional experiences and achievements
Now, let's sneak peek into the important details for drafting an SOP
Start with a great opening paragraph
Statement of Purpose supposed to be a gripping write-up to engage the reader till the end. Starting your statement purpose with boring lines will spoil the essence that you want to bring into your SOP. It is advisable to start with a catchy quote that can complement your personality. Try to play with the vocabulary but it is also a fact that keeping the professional tone will help in your favor.
Back your skills with instances
While writing a statement of purpose, you need to stick with reality and to do so, you need to come up with the instances that will back your skills. Writing overblown story will only give your statement of purpose an unreal touch which surely you don't want to bring in your SOP.
Don't miss the proof-reading sessions
So, in the last, it is important to proof-read your statement of purpose as any you cannot afford to make any mistakes in your statement of purpose. If you will submit an SOP that has any mistakes, you can harm your chances of getting into the university abroad.
In Conclusion
Now, it is clear that SOP is the most important tool in your admission process. To get the best Statement of purpose, make sure to read all the aforesaid pointers and contact professionals. Be it the searching for the SOP Writers for General MBA, or any other stream, you can hire professionals in case, you not want to take any sort of risk.